How to Ensure Security at Home
Posted by SALMAN SIDDIQUE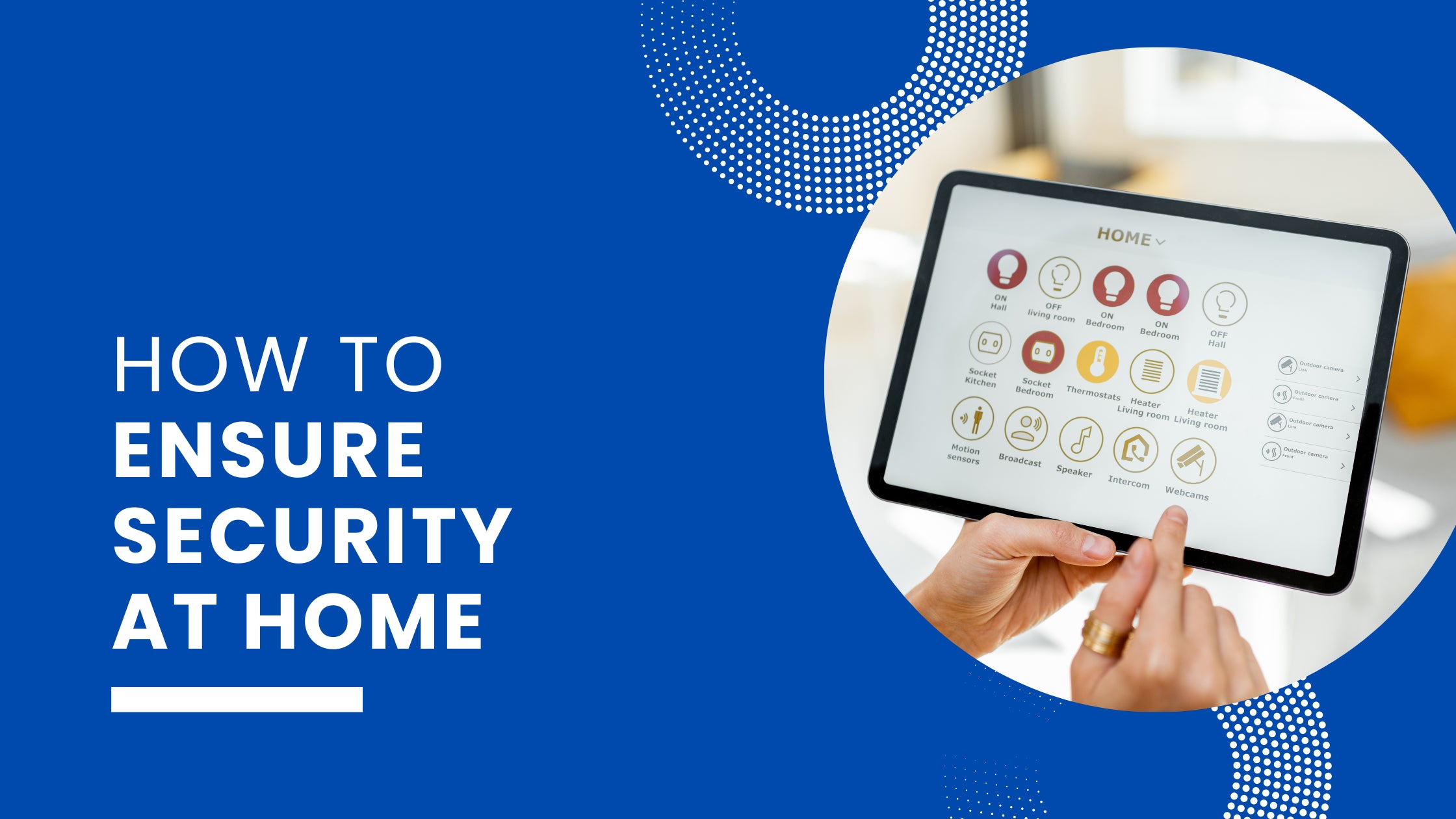 Today, you see how homeowners are concerned about home security and family safety. Being a homeowner, you might be more interested in decorating your home, but security is always the first thing that bothers your mind. Security at home is the topmost concern of every Pakistani, considering the recent incidents and home burgling cases. Thanks to Mux Life, which brings a variety of smart devices to improve your home security and provide safety to your loved ones.
If you have elderly members and children in your family, you always want to keep an eye on them. Mux Life brings cutting-edge technologies, allowing you to watch your loved ones and control security systems at your home using your smartphone. There are several affordable ways to improve home security, and this blog will shed light on the products you need to enhance your home security.
Ways to Ensure Home Security in Pakistan
Home security systems are not a new concept, but with time and advanced technology, it has become more advanced, convenient, and affordable. A smart home security system is a great way to keep your property and loved ones from all potential threats.
Property-related crimes are now common in various big and small cities in Pakistan. Many families have both parents working full-time, and children are going to school, college, and university, which increases the risk of burgling threats. These families must get smart security devices to ensure advanced security at home.
At Mux Life, you will get a range of home security devices, allowing you to keep an eye on your house or apartment from anywhere around the world. Here are the effective smart devices to ensure security at home:
Smart Cameras – Best Home Security System
A smart camera is the best option when it comes to keeping an eye on your property and loved ones while you are not home. These cameras are connected to your home Wi-Fi, providing numerous features, such as night vision and cloud storage. With a smart camera connected to your home, you can remotely watch an inside or outside view of your home using a smartphone app.
Smart cameras are available in a variety of types and features. You can use them for a range of purposes and install them accordingly. You can install them inside your home or at the doorbell to keep an eye on who's approaching your home. Some smart cameras also offer an audio monitory feature, allowing you to listen to conversations or any suspicious noise outside your home.
Besides 24/7 monitoring, these cameras provide real-time security alerts, enabling you to make quick action in case of any unusual activity. With remote monitoring, you can get insight into what's happening in or around your home. At Mux Life, you'll get a variety of smart camera products, including Google nest doorbells, smart home indoor cameras, Wi-Fi smart outdoor cameras, Wi-Fi video doorbells, and a lot more products.
Smart Locks – Smart Security at Home
Smart locks are becoming popular in Pakistan, becoming one of the essential smart home security systems in the country. These locks are the right investment for your smart home, ensuring additional security at home. With these locks, you no longer need to worry about losing keys; everything is in control via your smartphone. Smart locks allow you to make your kids and guests enter your home while you are not home.
There is a fingerprint door lock feature if your family member doesn't have a smartphone. You can get different types, sizes, and shapes of smart locks as per your choice and requirements. These locks also send instant alerts and keep you up-to-date whenever the door is opened or closed. As a result, you can always watch if any suspicious individual tries to enter your house or apartment.
With smart locks installed at your home, you get extra layers of home security. Now you no longer need to make extra key copies or hide the spare key in a flowerpot. Smart locks allow you to open the doors using your fingerprint or mobile app. At Mux Life, you'll get a variety of smart locks to ensure an extra layer of security at your home.
Smart Video Doorbells for Advanced Security at Home
Smart video doorbells can be the best choice to install a smart security system in your home. The video doorbell enhances security, allowing you to watch who's at the door from anywhere using a smartphone app. Whether you are home or at work, you can always monitor who's approaching your home. Plus, you can receive instant alerts and notifications when anyone gets closer to your door or rings the bell.
Installing smart video doorbells gives you peace of mind and keeps non-concerned people away. Even if your home is vacant, you can always keep an eye on who is trying to approach your home. In case of any unusual activity, you can immediately inform authorities to take action.
Whenever you buy video doorbells, make sure the video doorbell has at least a 2k camera that gives sharp and clear footage during the day and night. The camera in the doorbell must be capable of capturing the face and number plates of the car properly. At Mux Life, you'll get a variety of smart video doorbells for your home security and convenience.
Conclusion
Buying a home is a daunting task, and you never want to face any damage to your property. Using a smart home security system, you put extra layers of security and keep burglars away.
At Mux Life, we provide a variety of smart gadgets to ensure smart security at home, allowing you to keep an eye on your property and loved ones from anywhere around the world using your smartphone.
A number of home security gadgets, such as smart cameras, smart video doorbells, and smart locks, allow you to enhance your security system and keep your loved ones safe and secure.
Collection 2019
Sale 70% Off
Title for image